TEAM BUILDING ASSOCIATES is a group of skilled and experienced training and development professionals who are committed to helping an organization achieve its goals through the development of people and processes.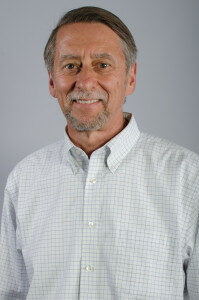 Harrison Snow
Director and Senior Change Facilitator
For more than twenty-eight years Harrison has been helping government and corporate clients in 27 different countries manage change and enhance organizational performance. His expertise is in the areas of change management, strategic planning, leadership training, executive coaching and team building facilitation. Harrison works closely with national and international government agencies and corporations at all levels and sectors. His clients include the World Bank Group, International Finance Corporation, Inter-American Development Bank, U.S. Agency for International Development and the U.S. Department of State. For the Department of State, the Inter-American Development Bank and previously for the World Bank, Harrison conducts a five-day management training programs for new and experienced leaders. He has planned and facilitated numerous teambuilding and strategic planning retreats in the Washington DC area and at country offices and missions overseas.
As a team coach, Harrison helps managers and their teams define and discuss sensitive issues, gain new insights, reach useful agreements and implement key actions that improve engagement and performance. As a master facilitator and trainer, Harrison conducts train-the-facilitator programs to develop the facilitation skills of professional trainers and facilitators. He leads the organizational constellation, community of practice, for the Chesapeake Bay Organizational Development Network which develops innovative ways to inspire professional and organizational transformation. Harrison has an MBA from the Thunderbird School of Global Management. He resides in the Washington DC metro area.
Publications:
Confessions of a Corporate Shaman: Healing the Organizational Soul
 2016, Regent Press, Berkeley, CA

Tools For Teams, The Manager's Guide to Building Teams
2000, Team Building Associates and Amazon.com
Indoor-Outdoor Team Building Games for Trainers,
1997, McGraw-Hill, New York
The Power of Team Building; Using Ropes Techniques
1992, Jossey-Bass/Pfeiffer & Co., San Francisco, CA
"Constellating  in Organizations"
November 2011, The Knowing Field, Somerset, England
Certifications:
Pearson-Maar Archetype Indicator, Otto Kroeger Associates, 2011
Systemic Constellations Facilitator, Basic & Advanced, Hellinger Institute of D.C., 2008 & 2010
FIRO-B Professional Qualifying Program, Type Resources, 1998
Leaders in Service, World Peace Institute, 1995
Logical Framework Approach, Team Technologies, 1993
Myers-Briggs Personality Inventory, Otto Kroeger Associates, 1993